How Are You Managing Your Workforce & Workflow
Boost Your Business Profit & Your Employees' Productivity By 3X
More Power
Give Your Cloud & Hosting Services a Boost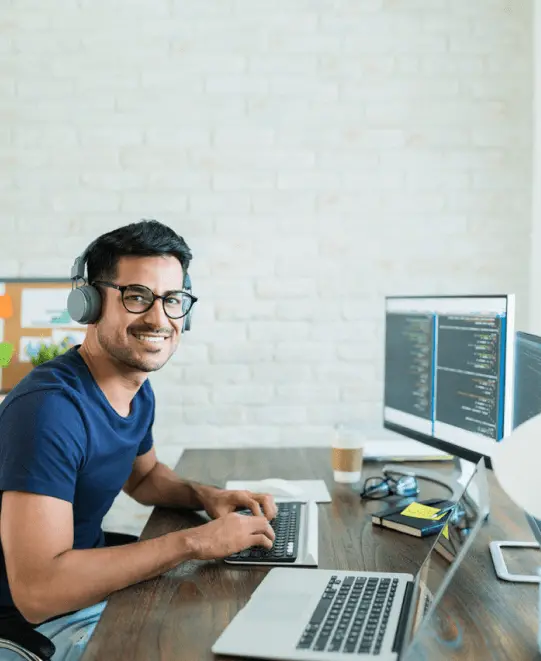 Collaboration & Attendance
Collaborate seamlessly with your distributed teams in different time zones. Automate timesheets, streamline billable hours & attendance.
Cloud Service Efficiency
Boost your team's efficiency by managing their workload smartly, plan resource allocation & their workflow using AI-powered insights.
Happy Clients
Keep tab on support staff's website & app usage to ensure your service/client desk is resolving issues on time and supporting client the best they can.
Date Security
Make sure no un-authorized source threats your security, by defining and assigning access levels.
MANAGE WITH EASE
A User-Friendly Workforce Management Software
Begin with Installing Workstatus
Ask your employees to download and install Workstatus on their mobile phones (Android/iOS) or laptops (Mac/Windows).
Login & Start Tracking
Click and start the time tracker to monitor your employees, then sit back and relax as Workstatus silently records their clock-in and out timings, working hours, location, screenshots, and much more.
Get Valuable Insights
Workstatus provides you with a power of information that helps you assess if your employees are spending their working hours productively. You can also use this information to pinpoint factors that negatively affect workflows.
Anytime-Anywhere
Workstatus for All Devices
Our lightweight app allows you and your team to track time, no matter where you are. With GPS tracking and geofences, anyone can clock in automatically when they enter a job site or get reminders based on location.
Workstatus account required to use apps
TESTIMONIALS
What Our Clients Say About Workstatus Experience
" We were looking for a developer time tracking software that could easily be integrated into our existing systems. Workstatus was exactly what we needed. Workstatus helped us gain more insight on how to improve productivity, and it has been an invaluable tool in helping us manage and grow our business. We also appreciate their customer service! They have always responded quickly to any questions or concerns we have had. Thumbs up to the Workstatus. "
" As a software development company, I was looking for a software developer's time tracking software that would make my life easier. After trying out several different tools, I found Workstatus to be by far one of the easiest-to-use products out there. The user interface is clean and intuitive, which makes using it very easy; plus it's affordable. I highly recommend Workstatus. "
" We use software developer time tracking to monitor hours spent on projects, but we also use it to track other things like breaks and lunches so we can see how long developers are working each day. It's a great way to keep track of your team without having to micro-manage them. Plus it's super easy to set up. Workstatus has made our lives much easier. "
GET ANSWERS FOR
Frequently Asked Questions
Don't Wait
Start Your Workstatus Journey Today!
Get detailed and clean activity reports of your team