How Are You Managing Your Workforce & Workflow
Boost Your Business Profit & Your Employees' Productivity By 3X
KEY TO SUCCESS
Powerful Features To Enhance The Overall Productivity Of Your Team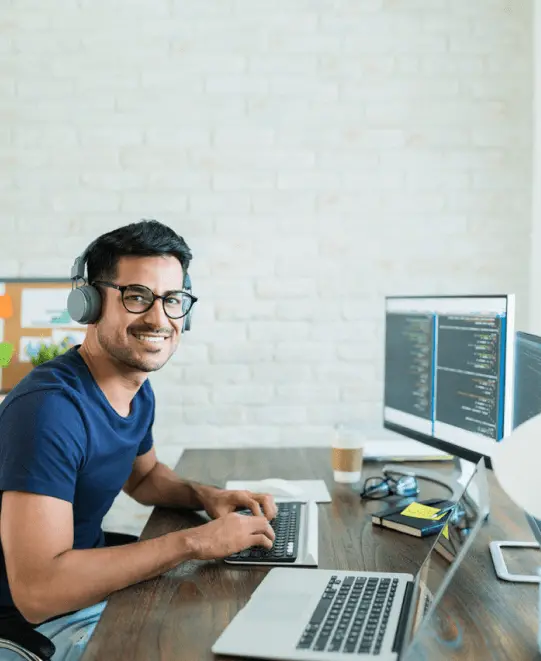 Time Management
Track your hours with ease and manage your time, tasks, and projects in one place.
Productivity Monitoring
Monitor your productivity based on the tasks you are working on.
Invoice Management
Automate your invoicing, get paid on time, and manage your payments in minutes.
Automatic Reports
Automatically generates reports based on hours worked, and other activities tracked while working.
Budget Management
Create budgets for each project and get notified when you go over budget.
Team Management
Organize your workflows across your organization and manage your team better.
MANAGE WITH EASE
A User-Friendly Workforce Management Software For Development
Begin with Installing Workstatus
Ask your employees to download and install Workstatus on their mobile phones (Android/iOS) or laptops (Mac/Windows).
Login & Start Tracking
Click and start the time tracker to monitor your employees, then sit back and relax as Workstatus silently records their clock-in and out timings, working hours, location, screenshots, and much more.
Get Valuable Insights
Workstatus provides you with a power of information that helps you assess if your employees are spending their working hours productively. You can also use this information to pinpoint factors that negatively affect workflows.
Anytime-Anywhere
Workstatus for All Devices
Our lightweight app allows you and your team to track time, no matter where you are. With GPS tracking and geofences, anyone can clock in automatically when they enter a job site or get reminders based on location.
Workstatus account required to use apps
TESTIMONIALS
What Our Clients Say About Workstatus Experience
" We were looking for a developer time tracking software that could easily be integrated into our existing systems. Workstatus was exactly what we needed. Workstatus helped us gain more insight on how to improve productivity, and it has been an invaluable tool in helping us manage and grow our business. We also appreciate their customer service! They have always responded quickly to any questions or concerns we have had. Thumbs up to the Workstatus. "
" As a software development company, I was looking for a software developer's time tracking software that would make my life easier. After trying out several different tools, I found Workstatus to be by far one of the easiest-to-use products out there. The user interface is clean and intuitive, which makes using it very easy; plus it's affordable. I highly recommend Workstatus. "
" We use software developer time tracking to monitor hours spent on projects, but we also use it to track other things like breaks and lunches so we can see how long developers are working each day. It's a great way to keep track of your team without having to micro-manage them. Plus it's super easy to set up. Workstatus has made our lives much easier. "
GET ANSWERS FOR
Frequently Asked Questions
What is the best time tracking software for software developers?
Without a doubt, Workstatus is the best time-tracking software for software developers. Workstatus web-based solution allows you to create tasks, track your time and manage your projects. It's simple, easy to use, and has an intuitive interface.
It comes with great features such as invoicing, reports, and timesheets, which will help you keep track of your time spent on each task. You can also get access to all these features from anywhere as long as you have an internet connection, thanks to Workstatus mobile app.
For software developers looking for a simple solution that allows them to manage their tasks and projects in one place, then Workstatus is definitely worth considering.
How do you track billable hours of developers?
Workstatus is a simple web-based tool that tracks and reports all time spent on software projects. It has many features, like time tracking for individual developers, visual dashboards, and reporting. It is an extremely easy way to track your billable hours and ensure that you charge your clients correctly.
Workstatus is a time-tracking tool designed specifically for software developers. It is available both as a web application and as a mobile app. Workstatus has various features such as automated invoicing, exception alerts, and intuitive reporting, making it one of the most feature-rich software out there. With Workstatus, you can track your billable hours from anywhere, at any time.
Does Workstatus allow software development project management too?
Yes, Workstatus is a software development tracking tool that allows software developers to track their time and stay on top of what tasks need to be done each day. Software development tracking is vital for your business because you can assign new projects and monitor how much time you're spending on them in real time.
Workstatus help software developers to manage their project by tracking time and assigning tasks. Software developers can track time on a daily basis, which means they can see how much time they're spending on each task and make adjustments as needed.
Workstatus is an ideal software development tracking tool for businesses that want to keep an eye on how much time they're spending on each task and are looking for a way to streamline their workflow.
How do you keep track of the project budget in Workstatus?
Tracking developer time and logging projects is a core feature of Workstatus. To ensure accountability for delivering software projects, it's crucial to know who is doing what, when, and how long it takes them to get there.
With Workstatus' easy-to-use time tracking features and reporting features, you can streamline your project budgeting process and ensure that you are spending your money wisely.
Workstatus offers unique features and reports to help you track budgets and optimize developer productivity. You can easily calculate estimates and actuals per project or per developer, considering multiple factors such as the number of hours worked, hourly rate, and level of expertise.
You'll receive regular alerts on cost variance compared to your budgeted amount, so you can immediately address any overages before they become a problem. Best of all, it only takes a couple of clicks in Workstatus to save historical data for future comparison.
Why should IT companies use Workstatus Time Tracking and Project Management Software?
Workstatus is a robust, easy-to-use software developer time tracking and project management tool that gives IT companies everything they need to manage projects and IT company employees, including job costing.
Workstatus gives you everything you need to manage projects and resources without overwhelming your team with too many tools. IT companies can track time, manage tasks, generate reports, create invoices, and even generate estimates all from one place.
Workstatus is specifically designed for IT companies and makes it easy to keep track of employee time. It keeps everyone on your team up-to-date and helps you stay focused on your projects without getting distracted to track multiple applications or spreadsheets.
Don't Wait
Start Your Workstatus Journey Today!
Get detailed and clean activity reports of your team