WORKSTATUS OFFERS
Sustainable Productivity: A Mindful Work Approach
Workstatus is a comprehensive solution for boosting the productivity of teams working in different work modes. Compare the productivity matrix of office vs. remote teams to optimize workforce scheduling.
Data Driving Results
Smart Decisions for Business Growth: Plan, Analyze, and Execute
Stay one step ahead always, manage & track your workforce & workload, analyze data and ensure business growth.
Discover How Workstatus Can Drive Your Business Success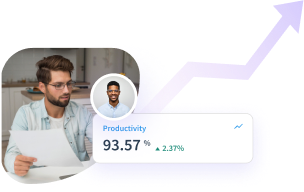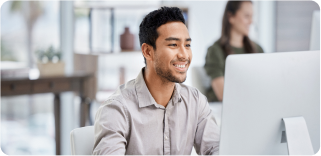 70%
INCREASED EFFICIENCY
A multi-national marketing firm, boosted overall efficiency.
Boost Your Productivity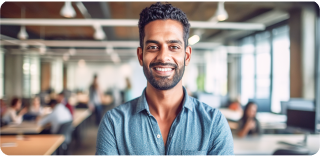 35%
INCREASED ROI
A Delhi-based startup achieved 30%+ increased ROI with Workstatus.
Boost Your ROI
WHY WORKSTATUS™?
Every Challenge. One Answer: Workstatus
Managing your workforce, projects, and reports gets simple & effective.
EMPOWERING WORKFLOW & WORKFORCE
Build A Self-Starter Work Culture
Set the stage for proactive problem-solving and self-guided development with the right and timely insights.
Performance Driven Workforce
Empower employees with transparent tracking systems. Understand work patterns, enhance productivity, quickly identify burnout, and ensure the retention of top talent.
Technology Driven Workplace
Workstatus streamlines Workforce Management (WFM) with transparent & accurate tracking, smart dashboards, and precise reports, simplifying what was once time-consuming.
Optimized Processes-Maximized Profits
Identify which tasks and projects are most profitable. Put the right people for the right tasks to maximize profits.
GET MORE OUT OF YOUR PROJECTS
Limit Leaks & Distractions, Not Productivity
Get access to smart insights to streamline your workflow, enhance employees' performance, manage budgets, and ensure on-time deliveries.
Secure Your Data
Prevent leaks, and data theft by defining access as per roles & responsibilities. Prioritize & safeguard privacy.
Achieve Uninterrupted & Productive Work
Track, identify, and limit unproductive activities. Define productive & unproductive activities and ensure your workforce uses time & resources efficiently.
Optimize Project Budgets
With Workstatus, easily track the budget and ensure expenses don't get out of hand. Set upper limits and budgets for each project and efficiently control the spending.
Improve Project Deliveries
Track tasks, progress, and deadlines in real-time. Spot discrepancies and decide promptly for timely deliveries and invoicing.
AMPLIFY GROWTH
Workstatus Reports: Powering Informed Decisions
Unlock actionable insights and data-driven decision-making with Workstatus Reports, your key to informed, strategic & sustainable growth.
MANAGERS' CHOICE
Transforming Work Into Results: Achieve Workforce Excellence
Comprehensive Solution For Every Business
Get Answers For
Frequently Asked Questions
How does Workstatus enhance business productivity?
Workstatus, as a leading Workforce Management Software (WMS), optimizes resource utilization, automates tasks like attendance and scheduling, and provides real-time data insights. This holistic approach ensures businesses operate efficiently, leading to heightened productivity.
What sets Workstatus apart in workforce management?
Beyond traditional scheduling and attendance tracking, Workstatus integrates with popular project management tools, offers offline mode capabilities, and ensures data synchronization. Its flexibility caters to diverse work arrangements, from office-based to remote setups.
How secure is my data with Workstatus?
Data security is paramount for Workstatus. Adhering to industry-standard measures, it boasts certifications like ISO 27001 and SOC 2 Type II. For a deeper dive into our commitment to data protection, refer to our guide on Employee Monitoring Laws.
Is there a way to experience Workstatus before committing?
Yes, to ensure Workstatus aligns with your needs, we offer a FREE trial. Additionally, you can book a demo to get a hands-on feel of its functionalities.
What support can I expect post-purchase?
Workstatus prides itself on robust technical support. Whether you prefer email, chat, or phone, our team is ready to assist, ensuring a seamless user experience.
TOP RATED GLOBALLY
The #1 Productivity Software
Workstatus: Transforming work data into success. Trusted for top-notch security, celebrated
support, and loved worldwide.











Don't Wait
Start your Workstatus journey today!
Get detailed and clean activity reports of your team.